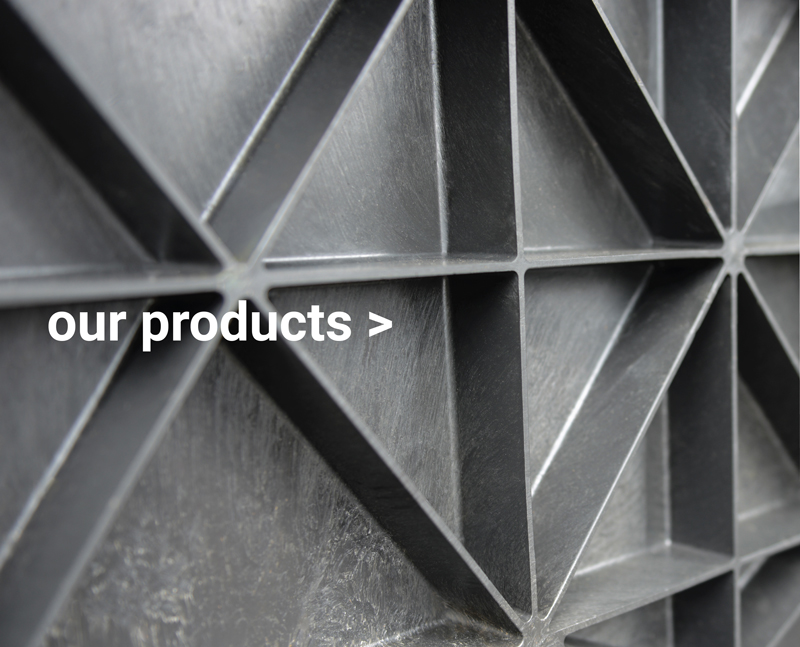 We are the world leaders in cost-competitive environmental pallets
>
the Re>Pal product portfolio
–
pallet life-cycle assessment and benchmark
–
Globally, the range of different types of pallets is broad, with different countries and continents having their own standard dimensions and some larger organisations even designing customised pallets to suit their particular purpose. While it has the capacity to provide customised products, Range will initially focus on three key pallet categories: The company has successfully developed pallets in the nestable and heavy duty pallet categories, with product development actively ongoing in the rackable pallet category.
Pallet life-cycle assessment of the Re>Pal product range by Edge Environment.
'Re>Pal surpasses conventional pallets in all assessed environmental indicators due to their lower replacement requirements, lighter weight and lower emission intensity of production.'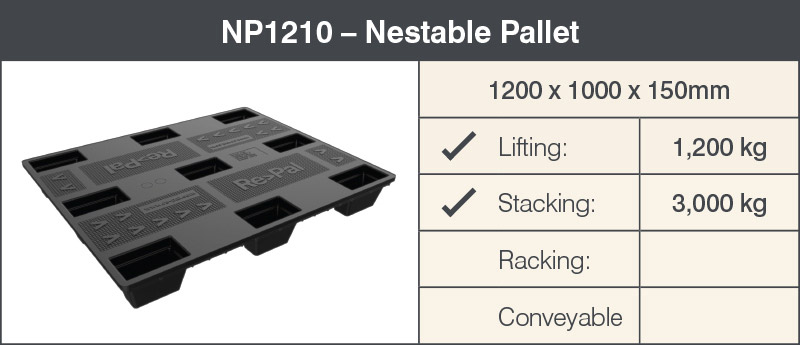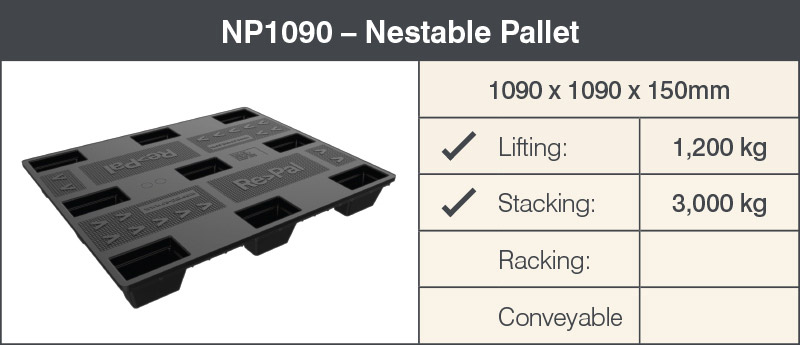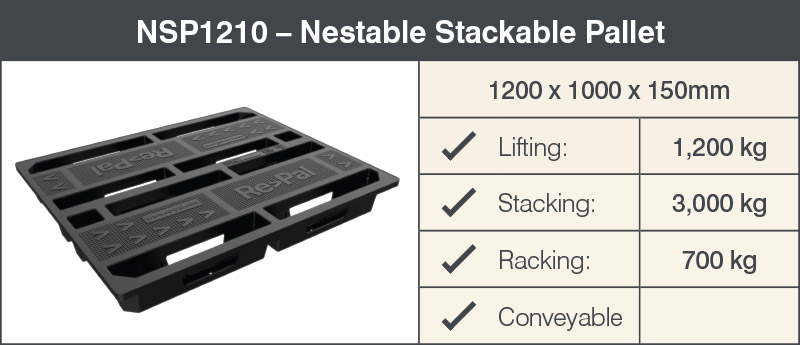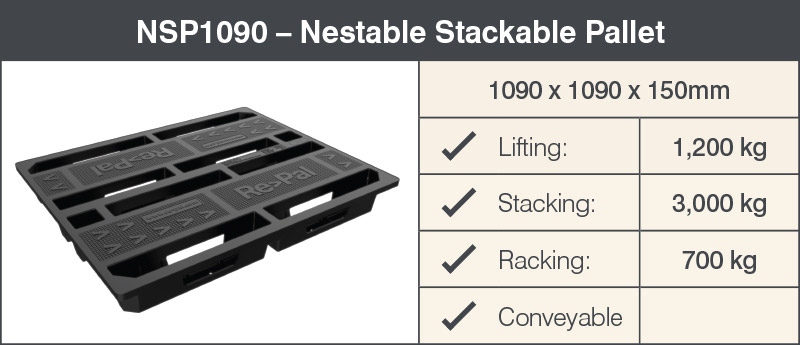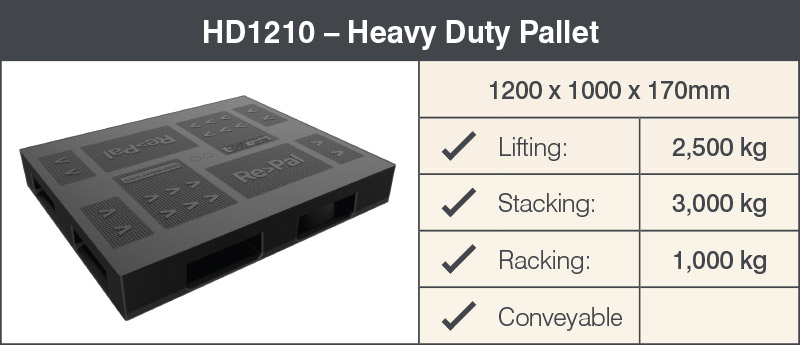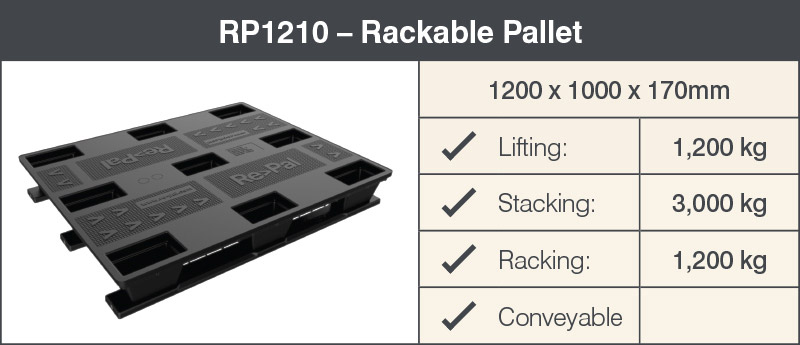 functional
requirements
–
The functional requirements of pallets vary by the type of supply chain and customer segment. The most common test standards in use are expressed by the International Standards Organization (ISO), which cover a broad spectrum of testing regimes for pallets. Where applicable, the Range pallets are tested against the relevant ISO standards, supplemented by customized laboratory tests. Much of the distinction in requirements and hence in how pallet designs differ, is driven by the structural load bearing capacity of a pallet in the following three handling use cases: 1) lifting, 2) racking, and 3) unit load stacking.